The celebration of Raksha Bandhan reaffirms the treasured brother-sister bond celebrated across the country. While we may all enjoy the festival as it brings in a lot of delights and goodies, the sacred thread on the wrist also symbolises the sister's love and prayers for her brother's well-being, and the brother's lifelong vow to protect her.
It's 2016, and India has already seen a woman Prime Minister, a woman President, women chief ministers in many of the states of India and there are probably a lot of go-getters in your office as well. So, does a woman still need a brother to protect her? Appreciating the sibling bondage let's remember these fictional woman characters, who have a brother but made a long way on their own without their protection.
1. Rani (Queen)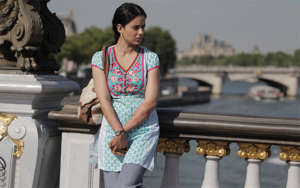 Kangana Ranaut's character in Queen was something quite relatable for many women who underwent a bad relationship. After a major humiliating break-up, she was shattered but eventually she realised that it was the best thing that happened in her life. From a girl who once didn't even have the courage to cross the street, she transformed into someone who ran her own business in Amsterdam. Although her family was quite supportive towards her, she made her life a better place all by herself. It was her strength, determination that made the film so amazing. From travelling alone in foreign countries to kissing a handsome Italian guy, she undertook every adventure she probably only dreamt of during her days of timidity.
2. Ayesha Mehra (Dil Dhadakne Do)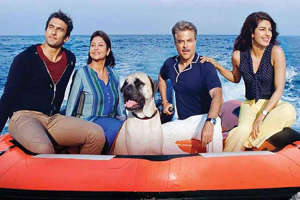 Dil Dhadakne Do finely portrayed the dysfunctional high society and Priyanka Chopra seemed to be one of the major victims of it, probably because she was a woman. Ayesha Mehra had more potential than her brother, but her father simply didn't want to hand over the family business to her because she was married. Her father simply could not hand over her business to another family and her mother's advice was to leave her career and start concentrating on her family. Her brother was supportive but she made her own life, from setting up her business to finally leaving a love-less marriage. As much as we loved the character of Kabir in the film, let us accept that he was quite the good-for-nothing brat compared to his sister yet his wishes were always the mother's main concern.
3. Aditi Mahant (Jaane Tu Ya Jaane Na)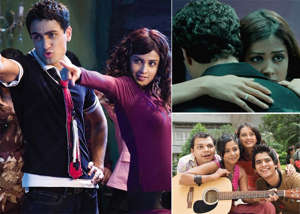 The bubbly Aditi is still one of the most loved characters in the movie. There were only two things that broke Aditi's heart, the death of her cat and her best friend Jay's failure to see their love. Aditi was a fighter. She punched people in the face if they spoke rubbish about her best friend Jai and did not care about the consequences of her actions, be it her brother or the well-connected 'Pappu' in the college.
4. Fiza Ikramullah (Fiza)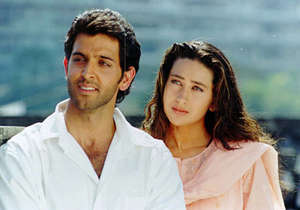 Hrithik Roshan's second film Fiza told the story of a girl who takes it upon herself to find her brother who has been missing for the last six years. On finding him, she realises the rumours were true and he was a part of a terror organisation which has assassinated politicians. Despite several threats, she single-handedly brings him back home.
5. Dalbir Kaur (Sarbjit)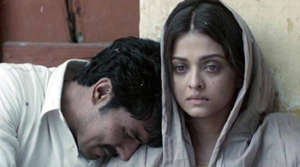 Inspired by real life events, Dalbir Kaur had set a realistic example of a woman's strength. Dalbir made a country wake up to her brother's predicament and even though she lost the battle eventually, it was not without a good fight. She exemplified that a sister can also protect her brother.
6. Leela (Goliyon Ki Raasleela Ram-Leela)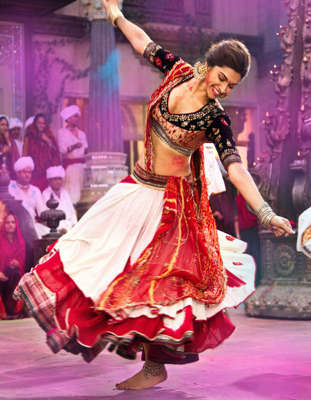 Although the film was not focused on brother-sister relationship, here we still saw a woman who bravely took care of people while going against the wishes of her family. Leela faced a lot of humiliation but instead of breaking her, it made her strong. As it turned out, she had more skills and strength to be the leader of a pack than her brother. Instead of playing behind-the-back games (which were her brother's tactics) she bravely faced the enemies and negotiated matters.
7. Lucy Pevensie (Chronicles Of Narnia)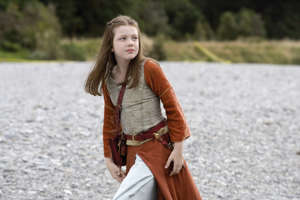 Being the youngest girl in the family, no one really believed her when she first tried to introduce her siblings to Narnia. While her eldest brother Peter was always kind towards her, Edmund only shunned her when she tried to say something. Once in Narnia, she fought the battles with faith and inner strength.
8. Ginny Weasley (Harry Potter)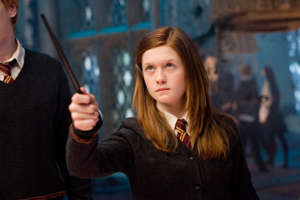 Ginny Weasley was one brave woman in the house of Weasleys. During her first year at Hogwarts, she battled with the soul of Voldemort that possessed her. Being an 11-year-old, she didn't know how to save herself but she mentally fought a lot to break away from the dark possession. By the time we reached the fifth book in the series, Ginny Weasley had transformed into a bold, brave woman who scolded her brother Ron when he tried to control her. Although Ron and Ginny fought a lot in the books, he knew Ginny was the only one who could understand him. Ginny Weasley bravely continued running the Dumbledore's Army in Hogwarts even when the school was under siege.
9. Arya Stark (Game Of Thrones)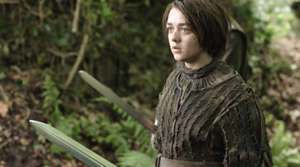 Tragedy has followed Arya Stark ever since she watched her father being wrongfully beheaded. There were moments she felt vulnerable but she managed to bring herself together and swore revenge on everyone who tried to end the Stark line. She is the best example of a survivor. While sometimes she relied on her sword, at other times she relied on her strength to find a roof above her head. From Winterfell to Braavos, the Stark girl will have quite a story to tell if she ever ends up having grandchildren.
10. Margaery Tyrell (Game Of Thrones)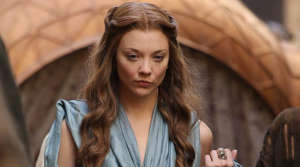 Margaery Tyrell is one of the most loved women in Game Of Thrones. She was proud of where she came from and was unashamed of her ambitions in life. One can be amazed at how pragmatic she became when it came to taking decisions. She doesn't wait around to be saved but saves herself by playing along. She controls and manipulates everything around her without letting anyone know her tricks. She was one of the kindest and the smartest person in the room who addressed enemies with a smile. Margaery was fiercely protective of her brother and it was her tricks that almost saved him. She deserved much better than how her life ended.
Recommended: Famous celebrity siblings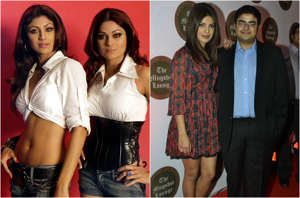 Famous celebrity siblings
Taken from: