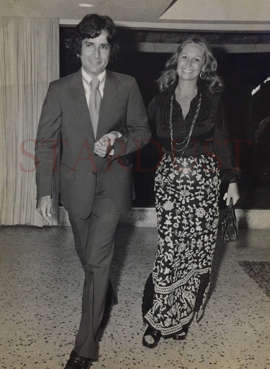 Rare, unseen images of Shashi Kapoor
Here is a look at the best films of versatile actor Shashi Kapoor, who turns 83 today:
1. Jab Jab Phool Khile (1965)
© MovieTalkies 7 Shashi Kapoor Films You Cannot Miss This film was a 1965 blockbuster. It is a love story between a boatman in Kashmir (played by Shashi Kapoor) and a rich tourist (Nanda). In an interview, Shashi Kapoor had once said that Nanda was his favourite actress as she agreed to act with him when he was relatively unknown while she was already an established star.
Super Song: Na Na Karte Pyar Tumhi Se
2. Sharmeelee (1971)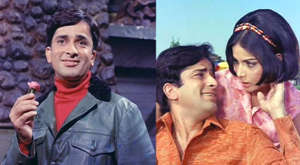 © Movietalkies Starring Shashi Kapoor and Rakhi, this movie revolves around an army captain who falls for an outgoing young woman, but unknowingly weds her shy twin sister.
The soundtrack of Sharmeelee was an instant hit with the audience. Shashi plays the clueless but poetic army officer while Rakhi plays the sassy young lady. The film has a bizarre but fun plot that twists and turns every few minutes!
Super Song: Khilte Hai Gul Yahan
3. Deewar (1975)
© Movietalkies Directed by Yash Chopra, Deewar is a story of two impoverished brothers played by Shashi Kapoor and Amitabh Bachchan. Shashi Kapoor won the Filmfare award for Best Supporting Actor for his role in this movie. The 'Shashitabh' combination proved to be a big hit.
Super Song: Keh Doon Tumhe
4. Junoon (1978)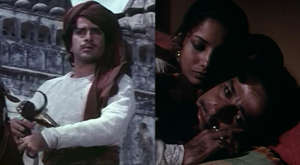 © Movietalkies Produced by Shashi Kapoor and directed by Shyam Benegal, Junoon is a critically acclaimed and award-winning movie. Shashi Kapoor played a feckless feudal chieftain, whose world revolves around breeding carrier pigeons. The film also features Shabana Azmi, Naseeruddin Shah and Shashi's wife Jennifer Kendal.
Super Song: Khusro Rain Piya Ki Jaagi Pee Ke Sang
5. Trishul (1978)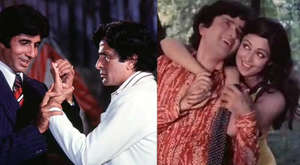 © Movietalkies Directed by Yash Chopra, Trishul was another Shashi Kapoor-Amitabh Bachchan film which went on to become a huge hit. Shashi Kapoor was paired opposite the 'Dream girl' of Bollywood Hema Malini and the two made the most adorable pair on the silver screen. This film was even remade in Tamil with Rajinikanth in the lead.
Super Song: Jo Ho Yaar Apna
6. Kalyug (1980)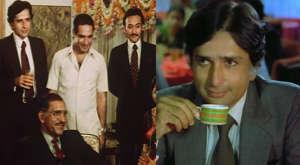 © Movietalkies Shyam Benegal's story of two powerful business families locked in a deadly power struggle is widely considered as a reinterpretation of the Hindu epic Mahabharata. Shashi Kapoor was brilliant as the clever, sophisticated businessman Karan whose loyalties to one family and ties to the other lead to a lot of conflict in his life. The film also featured Rekha and Raj Babbar.
Super Song: Kya Hai Tera Gham Bata
7. New Delhi Times (1986)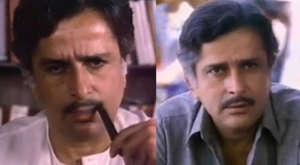 © Movietalkies This is a story of a newspaper editor who uncovers a scandal involving corruption and criminal-politician nexus. Shashi Kapoor was great as the idealistic journalist who uncovers the scandal and has to deal with the unpleasant consequences in his personal life. The performance won him a National Film Award for Best Actor in 1986.
Read this article: