Jodhpur: Salman Khan, who appeared before Jodhpur Court today to record his statement, said that he is innocent. He further added that he is being framed over the illegal arms case in connection with blackbuck poaching.
Salman will present his defense on May 4 for which he doesn't need to be present before the court.
The actor has been accused of using an unlicensed weapon to poach two blackbucks during the shooting of a film in 1998.
While speaking to media, Salman lawyer Umesh Kalla said, "Court asked the actor that he needs to defend himself. The actor will present his version to the court."
© Provided by IBNLive
Salman Khan and a few other Bollywood stars were accused of poaching blackbucks on the midnight of October 1-2, 1998 during the shooting of Hindi movie 'Hum Saath Saath Hain'.
Two blackbucks, a protected animal under the Wildlife Protection Act, were killed on the outskirts of Kankani village near Jodhpur.
Salman Khan is accused of carrying and using illegal arms. He is also alleged to have been carrying arms with expired licence. A police complaint was filed against him on charges of being involved in hunting the protected blackbucks.
Photos: Salman Khan: Bollywood's enfant-terrible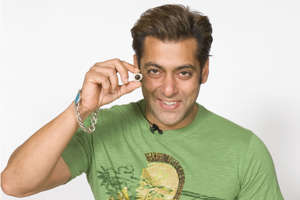 Salman Khan: Bollywood's enfant-terrible
Link:
Arms Act case: Salman records his statement, says he is innocent