Italian actor Monica Bellucci, who is all set to play the Bond girl in 'Spectre', is impressed with Bollywood superstar Shah Rukh Khan, whom she met in Morocco. When asked whether she would like to work in Bollywood, the 51-year-old star said, "Ah, Bollywood, I can't say anything. I can't sing. I can't dance. But, I met Shah Rukh Khan once in Morocco and he is a really kind hearted man. I am glad that I met him and I have an immense respect for him."
© Provided by Hindustan Times
Bellucci feels Bollywood films are entertaining and Indian cinema is doing well. "Bollywood has many talented and good directors and in today's time and Indian cinema is doing really good. There's something different happening out there," she said at the world premiere of the movie in London recently.
© Provided by Hindustan Times
'Spectre', the 24th James Bond film from Albert R Broccoli's EON Productions, Metro-Goldwyn-Mayer Studios, and Sony Pictures Entertainment, is set for release in India on November 20, 2015 in English, Hindi, Tamil and Telugu.
Find out everything about the latest Bond movie, Spectre, right here: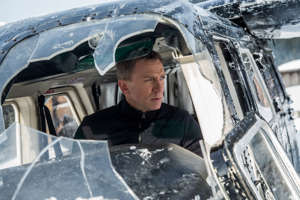 New James Bond movie Spectre: everything you need to know
Source article: