© Provided by Hindustan Times It is the season of fans – both onscreen and offscreen. While Fan, the latest Shah Rukh Khan starrer film, is running to packed houses in the north, down south fans of 'Superstar' Rajinikanth are upset and angry.
Khan might have needed a film to show how fanatic a fan can be, but Rajinikanth fans have shown that time and again that no one, not even chief ministers, can mess with their matinee god. And the DMDK chief, Vijayakanth, seems to have done just that.
'Captain' Vijayakanth while addressing a rally at Villivakam near Chennai on Friday and another at Tiruthani in Tiruvalluar district on Saturday said that he was not "afraid of anybody" and when threatened by political parties he would not withdraw "like Rajinikanth". Also, in a statement that could be seen as questioning Rajinikanth's Tamil roots, the DMDK leader said that "You call him a Tamizhan? You know who cut (censored) his films…"
Upset over Vijayakanth's statements Rajini fans burnt the DMDK leader in effigy in Kodungaiyur area of Chennai on Sunday. However, the protesters fled the scene before police could catch them.
"Thalaivar (Rajinikanth) has told us that we are free to vote for any candidate or any party of our choice, but to not associate his name or fame with that. In such a situation, Vijayakanth is dragging the Superstar to react," says N Ramdass, the head of the Chennai unit of the Rajinikanth fans' association.
Rajinikanth is no stranger to such political controversy. If there is one thing the Superstar, as Rajnikanth is called by his fans, has done routinely—other than giving blockbuster movies — is keep his fans guessing about his political entry.
© Provided by Hindustan Times
Over the decades Rajinikanth has influenced Tamil Nadu politics in varying degrees. To a great extent the 1996 DMK-TMC poll victory can be attributed to one dialogue by the Superstar. Congress was in an alliance with the AIADMK and it is said that his statement "If Jayalalithaa is voted back to power, even god cannot save Tamil Nadu" influenced the poll outcome.
Since 2004 he has shown a leaning towards the BJP, primarily backing its river-linking plan. The personal visit by then PM candidate Narendra Modi in 2014 had the state buzzing that Rajinikanth was set to join the BJP.
"Rajinikanth has repeatedly failed to give a convincing answer about his political ambitions, and this has left his fans disappointed. Vijayakanth would want to tap these fans," says a film director who did not want to be named.
However, Vijayakanth's comments could cut both ways. His comments could either pull more youngsters into the DMDK camp or antagonise the big fan based the Superstar enjoys across the state. According to Ramdass, in 1996 when membership was closed, there were about 40,000 Rajini fan units, each having 25 members. "Today there could be anywhere near 80,000 authorised and unauthorised fan clubs," says Ramdass.
And that is a big number of youth voters Vijayakanth does not want to antagonise.
The DMK has come out in support of Rajinikanth.
Also See: 25 reasons why Rajinikanth rocks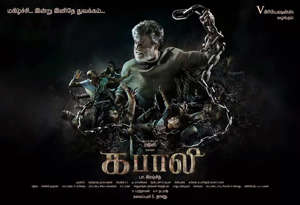 25 reasons why Rajinikanth rocks
Originally posted here:
Captain vs Thalaivar: Vijayakanth's statements irk Rajinikanth's fans