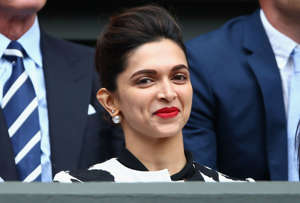 Know Your Star: Deepika Padukone Clearly, the makers of xXx: Return of Xander Cage have paid a bomb to rope in Deepika Padukone for their film. According to the Forbes magazine list of world's highest-paid female actors, Deepika Padukone is the only Bollywood actress and the only newcomer in the list. She is ranked 10th with total earnings of USD 10 million.
For the second year in a row, Hunger Games star Jennifer Lawrence topped the list with earnings of over USD 46 million. She is followed by Melissa McCarthy.
However, Lawrence's earnings are nowhere close to that of Hollywood's male stars. Forbes will release its list of highest-paid male actors on Thursday (August 25). Iron Man star Robert Downey Jr. was first in the list last year with an estimated earning of USD 80 million.
Sex symbol Scarlett Johansson who plays Black Widow in the Marvel universe of films was third in the list with USD 25 million worth of earnings.
These estimates include earnings from films, television and product endorsements.
The rest of Forbes' highest-paid female actors are as follows:
4. Jennifer Aniston – $ 21 million
5. Fan Bingbing – $ 17 million
6. Charlize Theron – $ 16.5 million
7. Amy Adams – $ 13.5 million
8. Julia Roberts – $ 12 million
9. Mila Kunis – $ 11 million
10. Deepika Padukone – $ 10 million
Recommended: All you want to know about Deepika Padukone
Link –