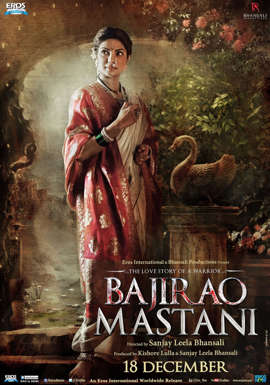 Know Your Star: Priyanka Chopra
'I can't help stay silent on this anymore,' wrote Bajirao Mastani actress Priyanka Chopra on Twitter. Speaking her mind out, Priyanka Chopra, who is currently in the US for 'Quantico', lashed out at people who hold actors and films to ransom and turn them into political pawns. Priyanka Chopra also expressed her anger and disgust at those who are seeking to ban films for baseless propoganda.
The actress urged those blackmailed to speak up and express their opinion. The question which actor and film is Priyanka Chopra referring to?
I can't help staying silent on this anymore.. It's too sad to see how films and actors become political (cont) http://t.co/GdD78aTofD

— PRIYANKA (@priyankachopra) December 17, 2015
It is not too difficult to hazard a guess that the actor is 'Don' actor SRK and his film, Dilwale. The MNS film wing has asked people to boycott 'Dilwale' owing to SRK's failure to help the drought affected farmers in Maharashtra while lending a financial helping hand to Chennai flood victims. Though MNS chief has said that the boycott call is not an official stand of the party, Udhav Thackeray supported the decision taken by his film wing.
While Bajirao Mastani too has been hit by controversies from the Peshwa descendants, no one has sought a ban or boycott for Priyanka's films. On the other hand, Dilwale has been facing boycott calls from sporadic parts of the country.
While it is commendable to see Priyanka Chopra supporting SRK and Dilwale, we wonder why shy away from taking names in this case?
Recommended: All you want to know about Priyanka Chopra's Bajirao Mastani
From: