© Provided by Hindustan Times Even as Bollywood geared up for a big Bollywood clash with Dilwale and Bajirao Mastani hitting theatres on Friday, right wing protesters across the country ensured the films courted more controversies than required for the box office battle. After protests by BJP workers in Pune and Bharatiya Janata Yuva Morcha (BJYM) workers in Jabalpur and Dehradun, shows of both the films were cancelled.
Protesters even burnt posters of Dilwale, protesting against Shah Rukh Khan for his comments on intolerance in India. Unfortunately, this is not the first time a film is facing violent protests in our country. From Aamir Khan-starrer PK to Shah Rukh Khan's My Name Is Khan, movies have often been the soft targets.
Here, we take a look at some of the movies that bore the brunt of violent protests in the recent past:
1. Goliyo Ki Rasleela – Ramleela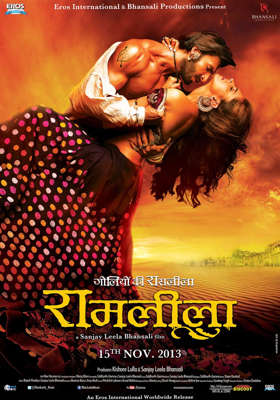 © Movietalkies Before Bajirao, the trio of Ranveer Singh, Deepika Padukone and Sanjay Leela Bhansali faced similar protests with Ramleela (2013). Protesters in Indore, Rajkot, Jalandhar and New Delhi blocked roads, and burnt posters demanding a ban on the film's release over the portrayal of Kshatriyas in the film.
2. PK
Aamir Khan had to struggle through several hurdles when Rajkumar Hirani's PK hit theatres in December 2014. A critical take on blindfold religious practices, protesters claimed it was maligned Hindus and attacked their practices alone. There were violent protests and demands for ban but the movie went on to be one of the top grossers of the year.
3. Haider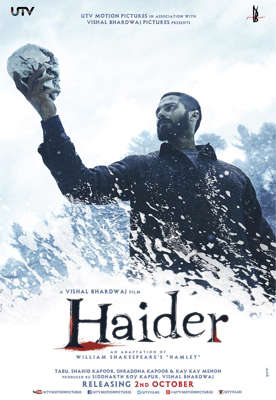 © Movietalkies Vishal Bhardwaj's rendition of Hamlet was attacked mainly for 'portraying the Indian army in bad light', hurting Hindu sentiments and 'overlooking the plight of Kashmiri Pandits'. The 2014 film, nonetheless, received wide appreciation, both from audiences and the critics.
4. My Name Is Khan
Shah Rukh Khan has often faced protests for his straightforward remarks. And just like his latest release, Dilwale, his last film with Kajol also faced protests, not for the film, but his comments. Shiv Sena objected to SRK's comments that Pakistani players should be allowed to play in India and disrupted the screening of the 2010 movie at several theatres across Maharashtra.
5. Fanaa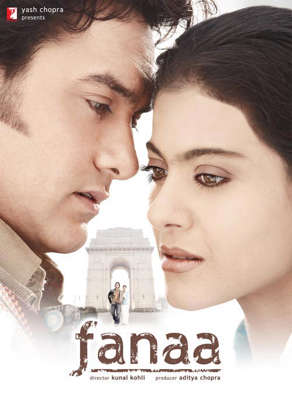 © Movietalkies Aamir Khan also faced the ire of his overtly-sensitive fellow citizens when Fanaa was slated for release in 2006. Aamir extended his support for Narmada Bachao Andolan, upsetting two major political parties – BJP and Congress. The movie was never screened in Gujarat as a result of the ban imposed.
6. Jodha Akbar
Ashutosh Gowarikar's 2008 film, too was slammed for distorting facts about historical figures like Akbar and Jodha. Several states including UP, Haryana and Rajasthan banned the movie initially. The Hrithik Roshan-Aishwarya Rai-starrer, however, managed to be screened across all states after a few days when the ban was lifted.
View this article:
Dilwale, Bajirao shows cancelled: 6 films that faced violent protests