© Provided by Masala.com
For those who grew up in the '90s, Mamta Kulkarni is a fond memory.
The actress rose to fame with films such as Sabse Bada Khiladi and Karan Arjun, besides earning the distinction of being a sex symbol. And then all of a sudden, the actress was nowhere to be seen.
In 2014, there were reports that she married Vicky Goswami, who was detained by the Kenyan police for his alleged involvement in substance trade.
Now reports on Spotboye.com suggest that the actress has started her own production company in Kenya in partnership with businessman Uroo Patel. Apparently, her production company plays an instrumental role in managing projects that are filmed in the country. But as for the actress herself, she is beyond recognition.
A source quoted by the site, says, "Mamta is not called by her original name. It is difficult to identify her as well."
That's got us curious!
Take a look at some rare snaps of Bollywood celebrities in the gallery below: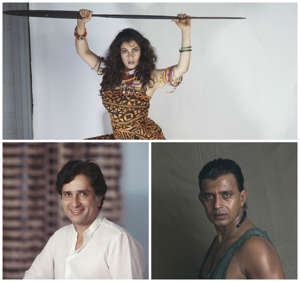 Rare photos of Bollywood stars
Source: