23:33 (IST)
All 15 contestants have been rounded up to talk to Bigg Boss. It has just been announced that the celebrities will serve the commoners until further notice!
This brings us to the end of the show.
Watch the show, Monday to Friday 10:30 and weekends at 9 pm 🙂 Good night!
23:14 (IST)
The 15th contestant in the bigg boss house is Bhojpuri actress Monalisa, aka Anatara Biswas.
23:07 (IST)
Naveen Prakash, a teacher from Bihar, is the next contestant. So far there are 13 people in the house.
23:02 (IST)
Rahul Dec performs to Shivaay's Bolo Har Har Har.
22:49 (IST)
OMG the next celebrity contestant is the very famous actor Rahul Dev!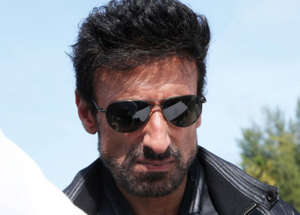 22:46 (IST)
The next non-celebrity contestant is Priyanka Jagga, a mother of two young boys
22:41 (IST)
The next two contestants are:
Gaurav Chopra, TV actor
Manoj Punjabi, a Jaipur based business man
22:28 (IST)
Psst, the next contestant is Akanksha Sharma, who was married to Yuvraj Singh's younger brother.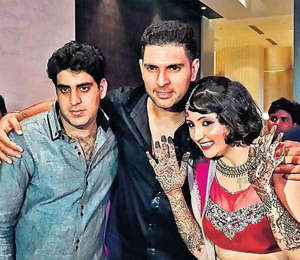 22:24 (IST)
Our favourite of this season so far has to be Lokesh!
22:14 (IST)
Contestant number 8 is…
TV actor Karan Mehra (Rahul Mehra's brother)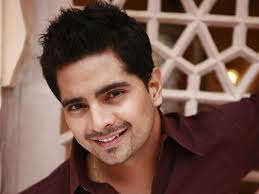 22:10 (IST)
Deepika leaves the house to go back to the Bigg Boss stage with Salman Khan!
22:05 (IST)
PS: Deepika is still in the house!
22:01 (IST)
Both contestants (Lokesh Kumari and VJ Bani) are currently in a saree-tying competition with Salman Khan cheering them on! Are you guys watching this on TV yet?
21:56 (IST)
While VJ Bani shows Salman Khan her muscles, contestant number 8 from the aam aadmi team is..
Lokesh Kumari Sharma, from Delhi!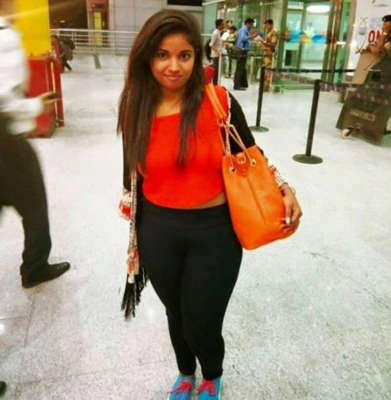 21:52 (IST)
Contestant number 7 is … (this is a big one!) VJ Bani!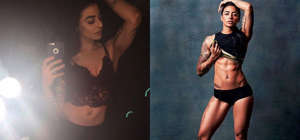 21:48 (IST)
Deepika and Salman take a selfie!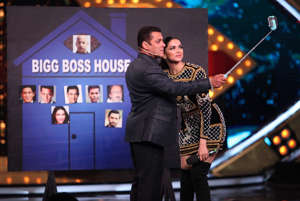 21:44 (IST)
21:44 (IST)
Okay, hold your horses! Deepika Padukone is on the Bigg Boss set!
21:42 (IST)
Aaaaand celebrity contestant number 5 is TV actor Rohan Mehra
21:39 (IST)
Contestant number 4 is already in Salman's good books by singing 'Main hoon hero' 🙂
21:36 (IST)
Contestant number 4 (also from the aad aadmi camp) …
Nitibha Kaul, also a model and a Google India employee
21:26 (IST)
Contestant no 3!
From the aam aadmi group…
Manveer Gurjar from Noida. Check out his beard 🙂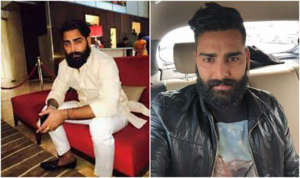 21:22 (IST)
Overheard in the Bigg Boss house
"Camera everywhere!"
No sh*t, Lopamudra!
21:19 (IST)
And the first celebrity contestant is…
model Lopamudra Raut!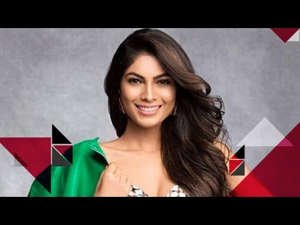 21:16 (IST)
Swami ji is negotiating with Salman Khan about his marriage. He claims he will find him the girl of his dreams 🙂
21:12 (IST)
The first contestant is….
Swami Omji, with his mission of making the world "apraad mukt" or crime free.
He's speaking to Salman Khan right now.
21:08 (IST)
We're just going to find out what '"India isse hi apna ghar samjho" means!
21:06 (IST)
And of course, it all begins with the Sultan theme song!
21:05 (IST)
Bigg boss is here! Salman Khan gives a guide to the aam junta (plus he also dances) With Dolly Bindra, Armaan Kohli and Gauhar Khan — it's a trip down memory lane. Waiting for the contestants? So are we 🙂
Recommended: Inside 'Bigg Boss 10' house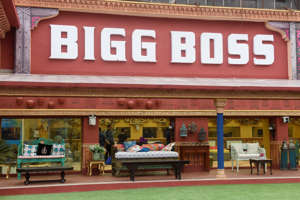 Inside 'Bigg Boss 10' house
Watch: 'Bigg Boss' couples who split after the show
You may also like: All you want to know about Bigg Boss
See original article: