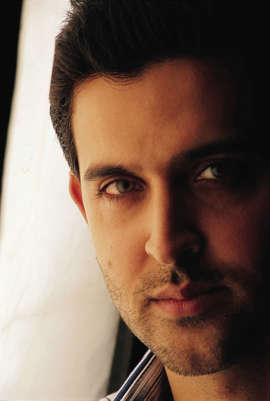 Hrithik Roshan turns 42 Talk of birthday gifts and this one could be the most expensive EVER. Reports suggest that Bollywood actor Hrithik Roshan, who turned 42 on Sunday, has gifted himself a Rolls Royce.
According to Mumbai Mirror, Hrithik took his sons, Hrehaan and Hridhaan, for a joy ride in the swanky car on the weekend. Hindustan Times could not independently verify the report.
Speaking to reporters after his much-talked about birthday bash in Mumbai, attended by some of Bollywood's big names, Hrithik said his upcoming period drama Mohenjo Daro has taken the entire year which has made him reconsider doing more than one movie. "Mohenjo Daaro has taken the entire year. Again, it forces me to re-decide that this year I am going to do more than one film. I've planned it that way that this year I am going to do more than one film, let's see," Hrithik said.
© Provided by Hindustan Times
The Bang Bang star said he feels very "special" on his birthday and thanked his fans for all the love. "I had a party with friends last night…I feel very special, very blessed that I am living such a fantastic birthday. Thank you to all my fans and friends, thank you so much," the actor said.
Thank u all for making my day so special! My first birthday happy selfie is for all of you who have warmed my heart pic.twitter.com/6j7W25w2BQ

— Hrithik Roshan (@iHrithik) January 10, 2016
Hrithik said he has come a long way from being a "shy, introvert" child to an outgoing person. "Earlier, I was very shy, so it's a very good sign of being from shy and introverted to the kind of what I feel now… To spread love. I think I've done well," the actor said.
© Provided by Hindustan Times
The Dhoom star is very enthusiastic about year 2016 being a "special" for him. "I've started this year on a very happy note, it's going to be full of happy things. I am very enthusiastic that something special will happen for sure," he said. Hrithik also said that love is "all around" him and he feels it "everywhere" he goes.
Take a look at exclusive snaps from Hrithik Roshan's birthday bash in the gallery below:
Hrithik Roshan's birthday bash: Shah Rukh Khan, Ranveer Singh, Ameesha Patel party hard
Read this article: