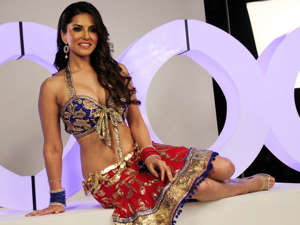 Know Your Star: Sunny Leone
Bollywood actresses and former adult movie star Sunny Leone is finding it hard to let go of her past and start afresh in Mumbai. Earlier in May, a Mumbai housewife had filed a case against her for alleged distribution of obscene content on web and social networking sites, as Firstpost had earlier reported.
Now, Leone has recorded a statement with the Thane police in the indecency case, stating that it is unfair to connect her past with her present.
According to this Times of India report, Leone recorded her statement, saying, "The objectionable video clips circulating here belong to when I was working in the adult film industry in the US. I have distanced myself from any such roles after becoming a part of the Indian film fraternity. I feel it would be improper to haunt me with the past when I am trying to move ahead in life."
She also shared her personal details with the police personnel, like her house address and current place of work, to allegedly steer clear of any further controversies.
The housewife who filed the complaint against Leone, Anjali Palan, said that she found "objectionable" content on her website, and the complaint was registered under Indecent Representation of Women Act (3) and (4).
"Such posts poison the minds of people and especially children," said Palan in her complaint, according to a Yahoo news report.
Read this article: