© Provided by MiD-DAY
This snapshot of Khushi Kapoor has gone viral on the net.
Sridevi and Boney Kapoor's younger daughter appears to be grooming herself for Bollywood.
Though Sri always maintains that Janhvi (her elder daughter) and Khushi are too young and should complete their education first.
Take a look at famous celebrity kids in the gallery below: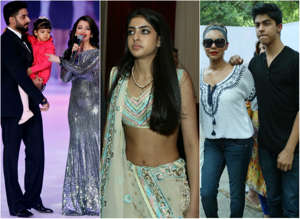 Famous celebrity kids
Continue reading:
Is Sridevi's daughter Khushi grooming herself for Bollywood?