© Provided by Hindustan Times
After films starring two heroes and Bollywood bromance, it's now time for two heroine movies. With the female actors coming into their own and making films a success based on their acting prowess and star value, we welcome the new trend.
Priyanka Chopra and Deepika Padukone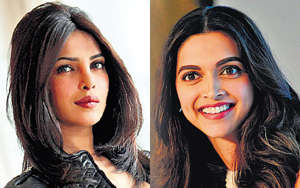 © Hindustan Times
Buzz is that actors Deepika Padukone and Priyanka Chopra got along like a house on fire on the sets of their upcoming film, Bajirao Mastani. In fact, Priyanka ordered ­special dance gear for Deepika from the US, as the two have a dance-off in the movie. The historical romance sees Priyanka playing Kashibai, the first wife of Baji Rao, while Deepika essays the role of Mastani, the second wife.
Aishwarya Rai Bachchan and Anushka Sharma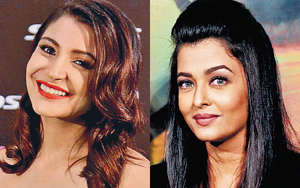 © Hindustan TImes
Actors Aishwarya Rai Bachchan and Anushka Sharma would be seen sharing screen space in the film, Ae Dil Hain Mushkil. The movie's ­shooting has already begun in London and will also be shot in Vienna. "So today we start filming #AeDilHaiMushkil in london. Butterflies attacking.Excitement rolling. Send me your love & wish me luck guys!!" Anushka posted recently.
Kareena Kapoor Khan and Alia Bhatt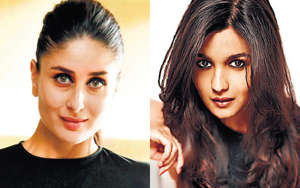 © Hindustan Times
Actor Alia Bhatt has always spoken about being a big fan of actor Kareena Kapoor Khan and is thrilled to work with her in Udta Punjab. Buzz is that Alia, even when not shooting, would just observe Kareena on the sets to learn from her. She even tweeted "Beautiful ­person (sic)," about Kareena.
Kajol and Kriti Sanon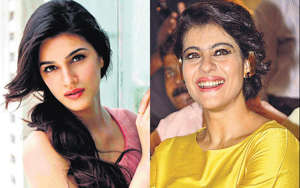 © Hindustan Times
Actor Kajol makes her comeback in Rohit Shetty's Dilwale, in which she will share the screen with actor Kriti Sanon. Kriti says that she loves that Kajol is fearless and natural, and adds that she has learnt a lot from her. The film also stars actor Shah Rukh Khan.
Shraddha Kapoor and Prachi Desai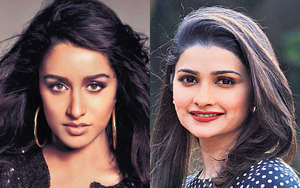 © Hindustan TImes
Actor Prachi Desai will be ­reprising her role in the sequel of the film Rock On!! (2008), with actor Shraddha Kapoor being the new addition in the cast. Prachi plays actor Farhan Akhtar's wife in the film, while Shraddha is the ­newest member of the band. "Shraddha's role is more ­pivotal than Prachi's. The film will be more about the rock band and will feature more members," a source was quoted as saying.
Jacqueline Fernandez, Nargis Fakhri and Lisa Haydon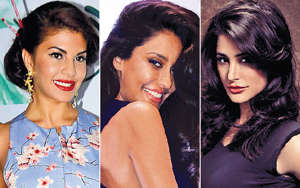 © Hindustan Times
Not just two, but three divas — Jacqueline Fernandez, Nargis Fakhri and Lisa Haydon — will raise the glam quotient in Housefull 3. The trio hasn't worked ­together before. According to sources, the three actors are working on their Hindi, as they are not ­fluent in the language. The shoot of the film has already started in London.
View post: