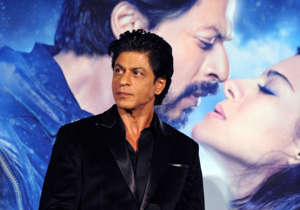 © AFP Kolkata: Superstar Shah Rukh Khan wants to be left out of the Aamir Khan-Amitabh Bachchan Incredible India ambassador debate.
"I don't have anything to do with it: neither was I recruited nor was I let go. Please leave me out of it," SRK told media persons at the launch of 'Shades of Bengal' coffee table book by Kansai Nerolac.
Superstar Aamir Khan had confirmed earlier this month that he was no longer brand ambassador of the Incredible India campaign and said he respected the government's decision not to extend his contract in this regard.
Speculations are rife that Big B will be roped in to promote the campaign after the end of Aamir's contract. (Bollywood Country Report)
View this article: