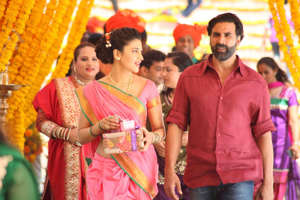 © Filmisouth
What the critics are saying about 'Gabbar Is Back'
First Post: Akshay Kumar remakes a Telegu version of a Tamil film and it's a disaster
The only ray of light in this rumbling assault of stupidity is that the film is only two hours and ten minutes long, short enough to return home and assuage your grief by browsing Vijaykanth's resplendent clips on YouTube. Read the complete review here.
Indian Express: Akshay Kumar does everything he's done before
There's a vigilante on the loose who likes swooping upon the dirty and the corrupt and putting the spotlight on them. That, in one thin line, is the plot of the latest Akshay Kumar's 'Gabbar is Back', in which he stars In and As a latter-day Gabbar, the Good Bad Guy Who Is Out To Fix The System. Read the full review here.
Glamsham: This Gabbar tackles corruption in his own style!
There's this constable Sadhu, whose only job is to bring samosas with extra sauce, apart from driving his boss (an oversized police officer) who mouths dialogues with an IQ of a seven-year-old. The movie is entertaining, in the sense, that it touches on a very important topic of corruption and how the common man is taken for a ride. Now, this Gabbar is not the one who evoked terror through the late Amjad Khan when SHOLAY released. In fact, this Gabbar is just the opposite-he rights the wrongs in the wrong way. Read the full review here.
Lehren: Gabbar Is Back is new age 'Munnabhai'
Galleries : Gabbar Is Back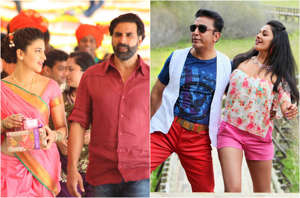 This week's big releases: 'Gabbar Is Back' & 'Uttama Villain'
Visit link: