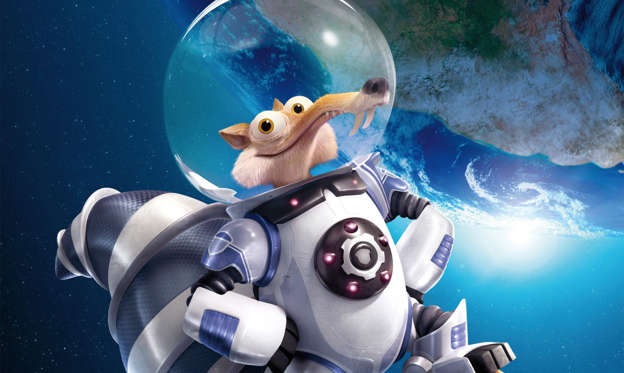 undefined
Here's what the critics are saying about Ice Age: Collision Course, starring Ray Romano, John Leguizamo, Denis Leary, Queen Latifah, Keke Palmer, Jennifer Lopez, Simon Pegg and Chris Wedge:
The 'Ice Age' movies are so utterly featureless and interchangeable that if Fox reissued an old one under a new title, it's quite possible that no one would notice. 'Collision Course' offers an argument for extinction that even environmentalists could support. Read the complete movie review here.
In the absence of a skeleton of a storyline to hang a film upon, you've got a lot more of Simon Pegg's hyper swashbuckling weasel Buck (he sat out Dawn of the Dinosaurs) and noticeably more Scrat, which is never a bad thing – although every time the film checks up on his outer space adventures, it disrupts whatever remaining investment there was in its main plotline. Read the complete movie review here.
Movie Report: 'The Purge: Election Year'

After 'The Purge' and 'The Purge: Anarchy' now comes 'The Purge: Election Year'. The concept of the films is pretty cool: once a year everyone can do whatever the heck they want. So unless you're a psychopath, it's highly recommended to stay indoors and barricade your house.

Cover Video

Movie Premiere: 'Ghostbusters'

The highly anticipated, female led 'Ghostbusters' has just had it's world premiere in Los Angeles. Although the film is one of the most exciting flicks of the year, it's really the audience that make it so special.

Cover Video

Channing Tatum and Jenna Dewan-Tatum celebrate seventh anniversary

Channing Tatum and his wife Jenna Dewan-Tatum have marked their seventh wedding anniversary with gushing posts on social media.

Cover Video
Recommended: Read all the latest movie reviews
From: