© MovieTalkies Priyanka Chopra And Kangana Ranaut Will Throw A Party To Celebrate National Award Win
The first time we saw Priyanka Chopra and Kangana Ranaut on the big screen together was in Madhur Bhandarkar's Fashion (2008). Both actresses who have been ruling the roost for sometime now have always shared a good, friendly equation. Recently, both scored wins at the National Awards – Kangana won for Best Actress while Priyanka starrer Mary Kom won Best Popular Film Providing Wholesome Entertainment.
Both ladies are now planning to throw a fancy bash to celebrate their win.The party will be held at Kangana's house in Khar. Besides the cast and crew of both films, we will be seeing Sanjay Leela Bhansali (who produced Mary Kom) as well as the real Mary Kom and her husband K Onler Kom at the do. We still don't know if more celebs areexpected to turn up, but at the moment the actresses want to keep an intimate affair.We're hoping PeeCee puts some photos on her Instagram account for the her fans to see.
More on MSN Entertainment:
Bollywood celebs who made it own their own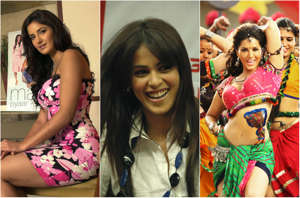 Bollywood celebs who made it on their own
Continue at source:
Priyanka Chopra And Kangana Ranaut Will Throw A Party To Celebrate National Award Win