© Provided by Masala.com
The way things have been going for both Ranbir Kapoor and his ex lady love Katrina Kaif, one can be excused for thinking that they might actually be trying to make a fool out of the media!
After endless nights of speculation about the status of their relationship, the reasons for their alleged breakup and if there was a break up at all, Ran-Kat have once again decided to add more fuel to the already furiously burning flames!
Well, we've just discovered from an article in Pinkvilla that the couple actually met at their old love nest after their breakup!
The article said that according to a popular daily, rumour is that barely a week after RanKat avoided running into each other at an event in New Delhi, the two chatted over the phone to talk things out!
A source told the newspaper that a couple of days ago they met at their house, where they were living together before their breakup.
What's happening here? Are they back together? Was it all a media gimmick?
Our guess is as good as yours!
Rewind: Ranbir Kapoor and Katrina Kaif's love story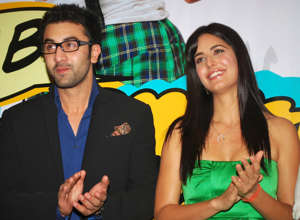 Rewind: The love story of Katrina Kaif and Ranbir Kapoor
Visit site: