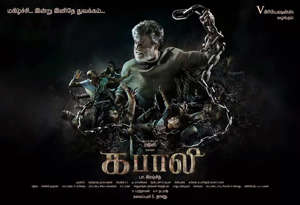 25 reasons why Rajinikanth rocks
Superstar Rajinikanth says that he is proud of his fans who rose up to help Chennai, which was ravaged by the flood waters. The actor took to Twitter to appreciate his fans.
To all my dear fans who stood & lived up to the hour of need for our chennai ..heart felt thanks ..nothing could make me happier and proud

— Rajinikanth (@superstarrajini) December 12, 2015
Ahead of his birthday, the cine icon had urged his fans to call off his birthday celebrations due to the grave situation caused by heavy rains in Tamil Nadu. However, that didn't deter fans from pouring in their wishes for the actor.
To friends,colleagues, well wishers and my DEAREST FANS who are closest to my heart … thank you for all the wishes

— Rajinikanth (@superstarrajini) December 12, 2015
Heavy rains pounded many parts of Tamil Nadu over the past few weeks. Although the downpour has stopped and the water level has receded in many places, the city and its people are still limping back to normalcy.
See the original article here:
Superstar Rajinikanth is proud of his fans who stood up for Chennai