© Provided by Firstpost
If you grew up in the '90s, you probably remember the public service ad in which Shabana Azmi holds a child suffering from AIDS and gently chides the audience by saying, "AIDS chhoone se nahin phelta".
Another abiding memory is of Aishwarya Rai blinking slowly and successfully hypnotising us into donating our eyes. When celebrities get behind public issues amidst the din of cola, mobile phone, talcum powder and hair oil endorsements, it's a reminder of the good their clout can achieve. Almost every major Bollywood star has consistently supported a health initiative for public good, from polio to malnutrition.
Recently the long tradition of Bollywood celebrity philanthropy got dramatically more personal when Deepika Padukone came out with her battle against depression. In an in-depth interview to NDTV's Barkha Dutt, Padukone along with her mother, counsellor and psychiatrist spoke in detail about the misconceptions surrounding mental illness and overcoming depression.
In a country where 36% of the population is reportedly depressed, Padukone's decision to talk about the subject and set up a mental health care foundation is bound to start some conversation about an illness that is usually swept under the carpet or worse, dismissed.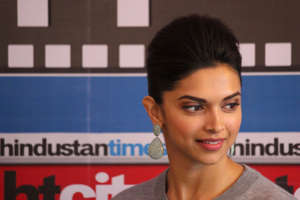 Celebrities who have spoken out about mental health
Padukone is not the only Bollywood superstar to have opened up about an ailment. Amitabh Bachchan, the ambassador for the Municipal Corporation of Greater Mumbai's tuberculosis campaign, disclosed last month in a column for The Times of India that in 2000, while shooting for Kaun Banega Crorepati, he was diagnosed with TB. In India, TB has long been a disease riddled with stigma and like Padukone, Bachchan's willingness to talk about his treatment could go a long way in combating the lack of awareness and social isolation that has dogged the disease.
Most recently, Ranveer Singh gave us almost a live commentary of a surgery through his Twitter account.
Live tweet from the operation theatre !! pic.twitter.com/jVud7qKFOL