© Provided by Masala.com
Just when we were beginning to think that all was well between the power couple Arbaaz Khan and Malika Arora Khan, we've been stumped with the news that the couple are actually heading for divorce.
An article in the Deccan Chronicle reported that despite the vehement denials about any trouble in their paradise, the couple are indeed splitting. Efforts by Malaika's family to play mediator has also gone in vain. Says a source close to the couple, "Malaika's parents along with her sister Amrita met Malaika and Arbaaz at a suburban restaurant to sit and sort out the differences, but nothing positive came out of it. In fact, Arbaaz stormed out of the place, yelling at photographers who were trying to capture the private family moment. Malaika and Arbaaz then drove away in two separate cars."
Adds the source, "The differences have been growing wider over the last few years and looks like there's no stopping the two now. Surprisingly Arbaaz's side of the family isn't intervening to save the day. They seem to have left it solely to the couple to decide what's best for them."
Really tragic!
Watch: Arbaaz Khan wants Malaika Arora to apologise
Salman Khan And Katrina Kaif Meet For Coffee

Salman Khan and Katrina Kaif recently met each other secretly. Shocked arent you? Check out the video to know the full story.

Lehren

How Kareena Kapoor is Arjun Kapoor's niece?

Arjun Kapoor and Kareena Kapoor might be indulging in all the romance and steamy kisses in their upcoming 'Ki and Ka' but you'll be shocked that these two are related in an absurd way. Arjun Kapoor is actually a distant uncle of Kareena. Isnt that weird? Well explain you how!

Lehren

Salman Khan And Anushka Sharma's Romantic Number In Sultan

After choreographing SRK's Gerua, Farah Khan is all set to choreograph a special romantic number between Salman Khan and Anushka Sharma for YRF's Sultan. Watch this video for more.

Bollywood Now
In Pics: Biggest celebrity breakups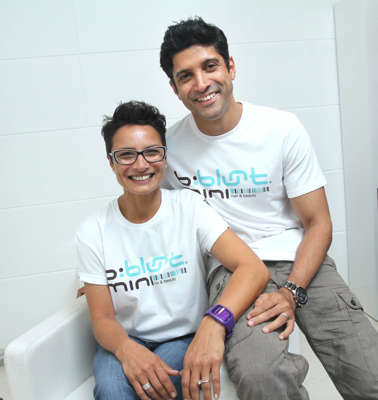 Biggest celebrity breakups
Continued: