The Virat Kohli and Anushka Sharma break-up saga seems to be getting nastier with every passing day. Though there is nothing official yet from either of the two, reports have it that Kohli is apparently enjoying his single status to the core. How? By setting the dance floor alight.
Virat was among the invitees at actor Angad Bedi's birthday party, which took place at a Mumbai nightclub recently. The cricketer was apparently burning the dance floor, along with greeting other guests with an 'I'm single, let's dance', reports Mumbai Mirror.
The tabloid also quoted a source as saying how Virat was overheard telling people at the party that he was 'cloistered around his controlling girlfriend'. Virat and Anushka were supposedly hardly spending any time together, with the latter pressuring her boyfriend to conform, said the report in the tabloid.
Salman Khan Finally Speaks Up On Katrina Kaif, Marriage & Kids

Wooohoo! Finally Salman talks about his shaadi and his girlfriend Katrina. But before you guys jump to any conclusion let us tell you what he said in a recent interview. Apparently the Dabangg Bhaijan brushed away all claims by the Chikni Chameli that he is responsible for her success by saying that Katrina is a girl who works as hard as a mazdoor! He accepted that she may have credited him as he is hardworking too! Trust Bhai to come up with something that highlights him hai na? As for shaadi and bachey Salman only has this to say that he is really keen to have at least two to three kids. How he is gonna get it and when he is gonna get married is entirely his choice and we are waiting for this to happen what say? Meanwhile we do know that Bhai has been linked to his present girl Iulia so we just wonder if he has given her a hint ? You never know!

Dailymotion

Salman Khan SLAPPED By Anushka Sharma On Sultan Sets

Salman Khan was recently slapped by his Sultan co star Anushka Sharma on the sets of theor upcoming film 'Sultan'. Check out the video to know more.

Dailymotion

Salmans Brother Sohail Khan HIDES From Media

Salman Khan's brother Sohail Khan was recently spotted when he was trying to escape from the media shutterbugs. Why was Sohail escaping? To know more click now.

Dailymotion
Virat is said to have opted out of the India-Sri Lanka Twenty-20 series so that he could spend Valentine's Week with Anushka. However, Anushka dived headlong into her Sultan shoot without informing Kohli, something that caused in the rift between the lovers.
The split had as its genesis discussions of marriage. Speculations have been rife that Virat had proposed marriage to Anushka, who turned it down saying both of them needed to concentrate on their respective careers at this point of time.
A few days ago, netizens discovered that Virat and Anushka had both unfollowed each other on Instagram. Virat had posted a photo of himself captioned 'Heartbroken', which he had later taken down, and then posted again.
With Virat and Anushka adding to the latest crop of couples in splitsville, 2016 hasn't quite begun on a great note for Bollywood. Ranbir Kapoor and Katrina Kaif parted ways last month, followed by Farhan Akhtar and Adhuna Bhabnani announcing their separation after 16 years of marriage.
Also See: Biggest celebrity breakups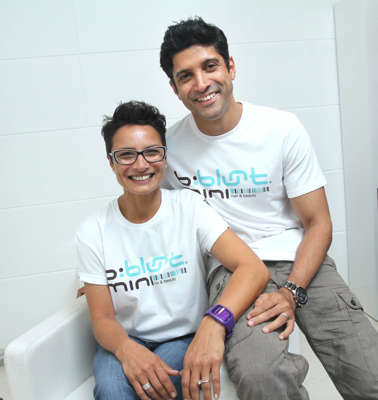 Biggest celebrity breakups
See the original post:
Virat Kohli called Anushka Sharma a 'controlling girlfriend'?