© Provided by IBNLive Photo Courtesy: Shama Sikander's Instagram account. Remember the young girl, who had featured in the title song of 1999 release Mann opposite Aamir Khan? Of course, you do. But you still remember her as a dainty, docile girl from her popular show Yeh Meri Life Hai, right? Actress Shama Sikander, who had almost vanished from the scene for a few years after the show's completion, is now making headlines for her stunning Instagram photos.
Shama has stunned us with a shocking transformation that makes her look like a completely different person.
Sikander, also a model, had recently launched her own design company, Saisha, in 2010.
Sikander kicked off her career on the big screen with cameos in Prem Aggan (1998) and Mann (1999) before she was offered the role of a supporting actress in Ansh: The Deadly Part (2002). But it was her character 'Pooja Mehta' in the popular drama Ye Meri Life Hai that helped her gain huge recognition on television. Such was her performance that she also earned several nominations and bagged awards.
She later turned anchor for Popkorn Newz (2007) and Jet Set Go (2008) before landing the role of lead role of 'Jiya' in Dhoom Dhadaka (2008). She had also appeared as 'Shunyaa' in Seven (2010-2011).
Her transformation is totally incredible and the efforts that she has invested to get this look has certainly paid off! Her pictures continue to make headlines.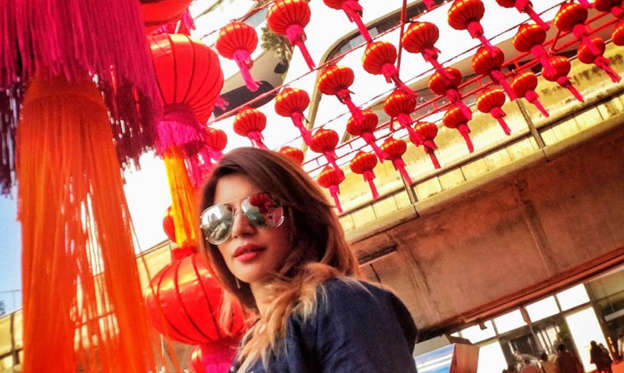 (Photo Courtesy: Instagram)
Recommended: TV & Bollywood child actors: Then & now
See original: