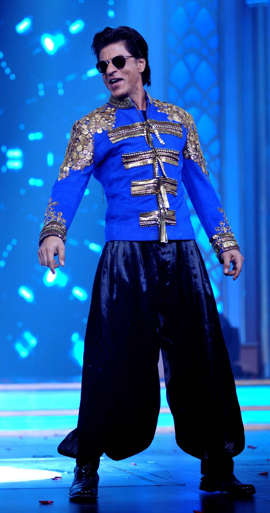 Shah Rukh Khan turns 50
Mumbai: Days after his remarks over "extreme intolerance" kicked up a row, Bollywood superstar Shah Rukh Khan today chose to keep mum on the issue, even as his 'Dilwale' co-stars Kajol and Varun Dhawan stopped the media representatives from asking questions related to it.
Adding his voice to growing protests by the intelligentsia over 'climate of intolerance', Shah Rukh, on his 50th birthday on November 2, had said there was "extreme intolerance" in the country.
His comments snowballed into a political controversy, with a few ruling BJP leaders criticising the actor.
However, yesterday at the trailer launch of their upcoming film 'Dilwale', when reporters asked Shah Rukh to comment on the issue, he chose to remain non-responsive.
His co-stars Kajol and Varun immediately came to the "rescue" of the King Khan so that the media stops asking questions over the issue.
"We are intolerant today…ask me whatever you want to ask," Kajol told reporters here.
Varun said, "This is not the place to ask this. We are here to talk about the film."
Recommended: All you want to know about Shah Rukh Khan
Originally posted here –