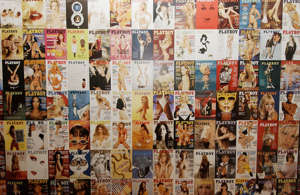 25 facts you never knew about Playboy
Surprise! PLAYBOY, once the most popular girlie magazine on the planet, is turning prudish in the Internet age. It is perhaps, a fitting time to explore its desi connection with Sherlyn Chopra, 31, the only Indian to feature in its pages last year. (In the 1970s, model Katy Mirza had left India to join London's Playboy Club.)
Till 2012, the year she decided to write to Hugh Hefner, the sexist founder and editor-in-chief of Playboy, saying she wanted to be in the magazine, Chopra's career in Hindi films wasn't going anywhere.
She had done bit roles in forgettable films such as Time Pass, Dosti: Friends Forever, Jawani Diwani: A Youthful Joyride and Red Swastik. She even had a short-lived stint in reality television before being evicted in season three of Bigg Boss in 2009. So, one assumes, the Hyderabad-born actress realised she needed to create a splash to make headlines. Posing in the buff in Playboy provided that.
"I wanted to do something risque in 2012 and that's when the thought of being a Playboy cover girl crossed my mind. And so I wrote to Mr Hefner expressing a sincere desire of wanting to do a cover shoot for Playboy, to which he responded immediately in the affirmative," she says.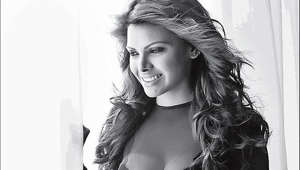 © Hindustan Times
Was that all it took to be hailed by the BBC as the "first" Indian to go nude in Playboy magazine? "Yes, it was that simple and easy. I guess, simplicity and straightforwardness are indeed powerful and magical," she says.
Chopra, who visited the Playboy Mansion in Los Angeles for the photo-shoot in 2012 and spent time with Hefner, is upbeat as she relives the experience. "I had a great time at the Playboy Mansion which by the way is awe-striking [sic], especially if you are an animal lover. No pun intended," says the actress, who hosted the sixth season of MTV Splitsvilla in 2013.
In flesh and blood, the geriatric Hefner, now 90, infamous for holding soirees at his mansion with his girlfriends, is a departure from how he is perceived, says Chopra. "During my 11-day stay at the mansion, I had sensed that Mr Hefner's reality was a far cry from the general perceptions about him. His entire staff and he had treated me with utmost respect and warmth and their hospitality was way better than I had ever imagined," she says.
But many actresses who feature in Playboy are made to participate in Hefner's bizarre "bed-time rituals", writes Holly Madison in her 2015 book Down the Rabbit Hole: Curious Adventures and Cautionary Tales of a Former Playboy Bunny.
In 2014, when Chopra's photos were published and revealed online (Playboy is still banned in India), it provoked outrage in conservative circles. But she has no regrets. "I'm not worried about the world. It was the most amazing shoot and I can proudly say that these were the best days of my life. Not once did I feel awkward or embarrassed," she told a news agency then.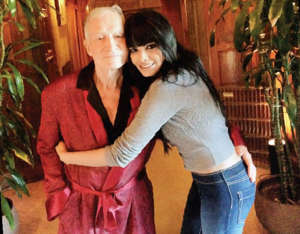 © Hindustan TImes
Sass with smarts
Even today, Chopra insists becoming a Playboy pin-up girl was a liberating experience. "I know that there are people who find it disturbing as their minds have been trained to think that 'nudity' is a synonym of 'vulgarity' and nothing more. As I am a seeker of truth, I refuse to believe in every bit of dogma as a fact," she says.
"I find the state where one is clothed not by tangible elements but by intangible ones such as grace, love and consciousness, highly liberating. In retrospect, I feel, having gone full monty for an iconic adult magazine was more kickass than dumbass!"
Having won her 15 minutes of fame, with the magazine bringing down the curtains on nudity, Chopra may well become the last Indian nude centrefold. "Henceforth, Playboy would showcase total nudity strictly on its website which is where it actually sells. We are living in a digital age… So, the publishing business is bound to take a mighty beating," she says.
Playmate Corner
Beginning with Marilyn Monroe (1953), the biggest stars have posed nude for the magazine. In 1971, Darine Stern (right) was the first African-American to be featured on its cover.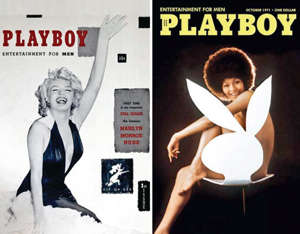 © Hindustan Times
Barbra Streisand, October 1977
Madonna, September 1985
La Toya Jackson, March 1989
Sharon Stone, July 1990
Elle Macpherson, May 1994
Drew Barrymore, January 1995
Nancy Sinatra, May 1995
Charlize Theron, May 1999
Naomi Campbell, December 1999
Mariah Carey, March 2007
Kim Kardashian, December 2007
Kate Moss, January/February 2014
Published by HT Syndication with permission from HT Brunch.
More: