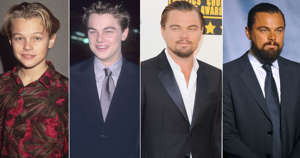 This Man's Life – Leonardo DiCaprio turns 40
Here is some good news for Leonardo DiCaprio's fans! The Hollywood actor, who is famously passionate about environmental conversation, is reportedly coming to Delhi this month to profile renowned environmentalist and political activist Sunita Narain of Centre for Science and Environment, for an untitled, yet-to-be-announced documentary film on climate change.
According to a report published by The Indian Express, DiCaprio and his crew are expected in Delhi on 29th October for four days. According to reports, the Ministry of External Affairs has cleared the application for filming.
It is being reported that Insurgent Media (of Woody Allen: A Documentary fame) will make the film in association with Diamond Docs (The Cove) and Appian Way (The Wolf of Wall Street).
"Our focus will be Narain's work establishing the principle of equity in the framework convention on climate change," said New York-based Insurgent Media in its application – an argument that has been India's refrain ahead of the Paris climate summit in November. However, according to a report published in The Indian Express, the officials from Insurgent Media have not confirmed any details.
Also, we had recently informed you that Oscar-winning actress Cate Blanchett will head to India to share her story of success in the world of showbiz, as part of the Women in the World Summit.
The Hollywood actress, best known for films like Blue Jasmine and Elizabeth, will be here on November 29. Shabana had shared the news of Blanchett's plans to come to India on Twitter. The Bollywood's veteran star will co-host the event with well-known television journalist Barkha Dutt and businesswoman Nita Ambani.
"Cate Blanchett coming to New Delhi on 20th November for Women in the World summit hosted by Tina Brown. Nita Ambani, Barkha Dutt and I are co-hosts," Shabana tweeted on Thursday.
The three-day summit will salute the struggles and triumphs of women and girls around the globe.
Link: